Trailer Repair and Parts
Riggs Trucking, your livestock transportation partner, also specializes in custom aluminum fabrication for all types of trailers. We offer full-service repair – from light damage to rollovers needing a rebuild – using OEM parts to ensure you get the best components. If your trailer has major damage we'll work directly with your insurance company.
We understand it's essential that you have quality, working trailers so our experienced crew is here for you every step of the way. You can also rely on us for general maintenance, such as tire repair/replacement, brakes, cam jobs, grease, and more.
We have a great relationship with Wilson Trailer Sales of Minnesota and can help connect you to parts or service if we are not able to meet your needs.
Riggs Trucking is proud to also work with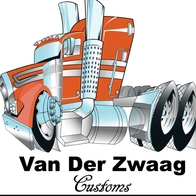 Van Der Zwaag Customs
712-441-1680 (Tyler)
Some of our projects at Riggs Trucking
Hendrickson bushing replacement

Custom panels, or OEM to match your punch pattern

Custom built or OEM:

-Funnel gates

-Bull bars

-Ramps

-Extend existing ramps

-Drains

-Gates

-Latches

-Sort panel

-Paddle hangers

-Cut to order

winter panels

-Bio doors

-Sprinkler systems

-Add another level of deck … or two
Warranty work on a Wilson hopper
Making a panel box out of two small tool boxes.