Your transportation partner since 1990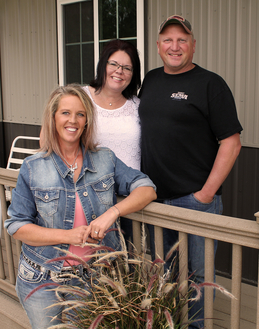 Livestock transportation comes with challenges and you need someone you can trust to do this important job. We are a reliable friend with an impeccable track record. Not only do we have extensive resources of our own, but we have a network of trucking companies that live up to our high standards who can pitch in when needed.
Wherever You Need Us
We cover all 48 states and Canada. Our drivers are crossing the border daily with cattle, hogs, bison or sheep. We can assist with the logistics of all aspects of your load. We have built an excellent relationship with border vets, and typically set up the appointments at each border. We have imported and exported livestock out of Canada since 2000.
Our trucks in the U.S. will cover anything from across the country to moving livestock on-site.
Each load is tracked for driver, timing, conditions, animal welfare, weight and reported back to you. This info is maintained in our system to assist you down the road.
To our customers, a truck and trailer show up, load and hit the road. We take care of everything before that happens to ensure that the load can be delivered on-time without fail.
We believe in using superior equipment to bring excellent service to our customers, starting with our trailers, which are the best-maintained in the industry. Our shop manager as well as our drivers routinely inspect tires, brakes, electrical systems, winter kits, gates and more. We aim for a 5-year trade cycle for our trailers to benefit the work environment of our team members as well as lower the risk of any downtime. We feel clean, new equipment doesn't just reflect Riggs Trucking, but our valued customers as well.
Our trailers are bio-secure via our extensive washout system, which follows recommended industry "Best Practices" with two separate buildings to help prevent cross-contamination. Returning truck/trailers enter our wash system via our north driveway. The trailers are disassembled, flushed and power washed. The trailer is reassembled and sanitized and moved to wash bay in our main building where it is inspected and sanitized. Upon exiting the process, the cleaned trailers are stored where no dirty trailers are allowed.